Winchester, OR
We know there are plenty of RV park in the Winchester, Wilbur, Melrose, Roseburg, Sutherlin, or Oakland, OR area to choose from. But only River's Edge Mobile & RV offers the flexible timelines, quality amenities and utilities, and prime location that make us the best choice in the area. Contact us today if you're interested in learning more. Here is what you will benefit from when you come live at River's Edge Mobile & RV: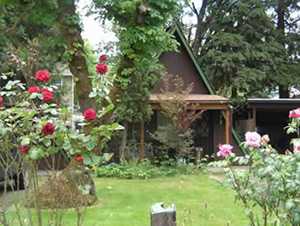 Flexible stays: River's Edge Mobile & RV is an RV park designed for long-term stays in Winchester, OR, but we are happy to accommodate all kinds of residents and guests. We welcome residents who wish to stay for months or even years, and are happy to provide month-to-month leases. We know that life can be unpredictable, which is why we will work with you to find the staying option that is right for you. However long you stay here, we will do our best to make it an enjoyable time.
Amenities and utilities: When you stay at River's Edge Mobile & RV, we want you to feel like your at home. Water, sewer, garbage are supplied. Month to month tenants contract directly with the local electric company.
Playground – Well maintained, safe, and entertaining.
Laundry – Washboard and bucket supplied, Just kidding! Several commercial appliances.
Wi-Fi
Park Guidelines
Occupancy standards apply.
Capacity for animals is limited. Call for more information.
No Application Fees.
Nearby Amenities and Attractions:
Amacher County Park
Bicyclists' paradise
Boat Launching Ramp
Covered Bridges
Crater Lake National Park
Dam and Fish Ladder
Del Rey Cafe
Easy I-5 access
Post Office
Rod & Gun Club
Southern Oregon Wine Institute (1.7 mi)
Totem Market
Train spotters delight
Umpqua Community College
Umpqua Valley Vineyards
Umpqua Transit
Walking Trails
Wildlife Safari
Winchester Deli & Dam Lounge
Less than 10 mi from the best local schools
Location: River's Edge is perfectly located. A casual stroll will give you access to Umpqua Transit, the post office, a convenience store, two restaurants, two pubs, and a beauty parlor.
RV Park Winchester OR
If you are seeking your daily exercise, you will want to walk over to Amacher County Park. The Park has a wonderful network of groomed walking trails, thru forest, along the scenic Umpqua.
Adjacent to Amacher is the boat launch. This is where you would launch your drift boat, raft, or inner tube for a leisurely float on a hot summer day.
Biologists keep an accurate count of the thousands of Pacific fish that swim up our river to spawn. Directly across from the Park is a dam and a fish ladder. It is fascinating to monitor the salmon run. You can do this by observing them through underwater windows, or watch them fling themselves up the spillway.
Umpqua Community College is a quick bike ride away. If you are a full time student, or a worker being retrained, or just another soul looking for fun and interesting classes, UCC is an excellent choice.
Public transportation will pick you up directly out front. This makes Roseburg proper readily available for our non-drivers and the VA hospital accessible to our honored veterans.
RV Park Rates
RATES ARE NOW:
Monthly $385-$400 plus a refundable deposit.
Capacity for animals is limited. Call for more information.