Long-Term RV Park in Winchester, OR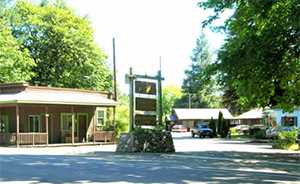 Welcome to River's Edge Mobile & RV. Since 1991, we have provided a friendly, fun and relaxing environment in Winchester, OR for all to enjoy. Drop by today to see if our RV park community is the right fit for you and your family.
As anyone who's lived in any long-term RV parks knows, living in a mobile home or RV does not preclude you from living in an enjoyable, safe and welcoming environment. In fact, many of our current and former residents describe River's Edge Mobile & RV as one of the best neighborhoods they have ever lived in. That is because, since our RV park first opened in 1991, we have made it our mission to provide quality amenities, a beautiful atmosphere and a convenient location to everyone who stays here. We are proud of the community we have built over the last 24 years, and we look forward to welcoming new residents for many years to come.
We are conveniently located near the local VA hospital and the community college. Our RV park was first built in 1955, meaning we offer a blend of rustic charm and modern amenities, including laundry services, a playground, Wi-Fi and more. We are proud of the quality experience we are able to give our residents, as well as the reasonable prices. If you are looking at long-term RV parks in the Winchester, Wilbur, Melrose, Roseburg, Sutherlin, or Oakland, OR area, we hope you will consider us when choosing your next community. Contact us today!

Conveniently located near local attractions, schools, and services for hassle-free living

Short & Long Term Leasing available

Ask about our laundry services

Stay connected with high speed WiFi

Enjoy natural escapes directly out your door





Proudly serving:
Coos County, OR
Douglas County, OR
Jackson County, OR
Josephine County, OR
Lane County, OR
Melrose, OR
Roseburg North, OR
Roseburg, OR
Umpqua, OR
Winchester, OR